Remembering H. Wesley Kenney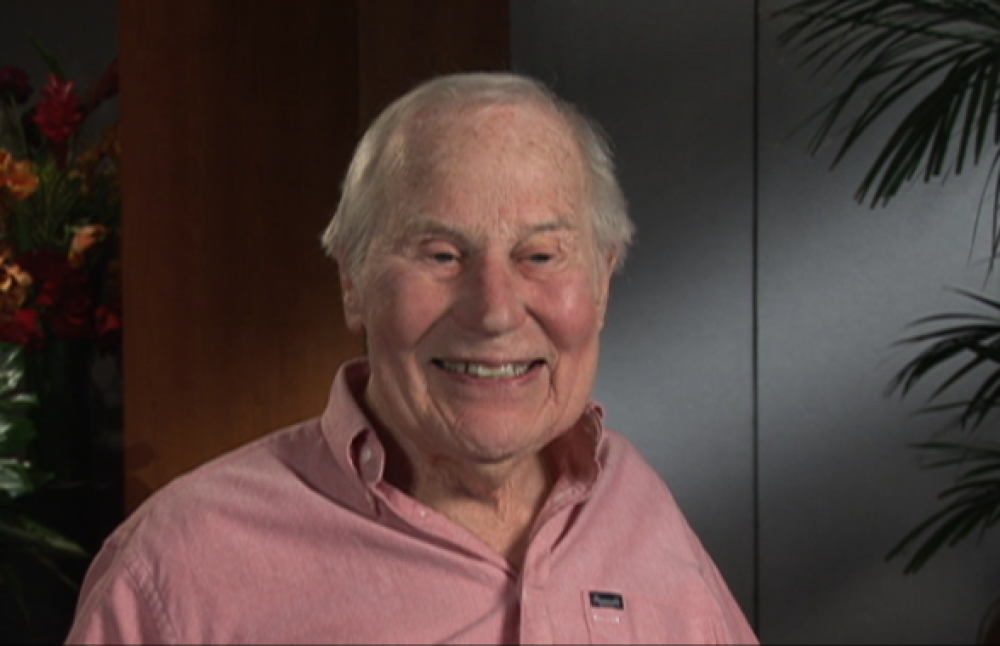 We're sad to learn that director/producer H. Wesley Kenney passed away on Tuesday, January 13, 2015 at the age of 89. Kenney trained at the Carnegie Institute of Technology and broke into television as a director at the DuMont Television Network in the early 1950s. He learned camera work on the early DuMont shows Morning Chapel, Life Is Worth Living (featuring Bishop Fulton Sheen), Magic Cottage and Funny Bunny (popular children's shows), Night Beat (Mike Wallace's breakthrough interview show), and Rocky King, Detective, starring Roscoe Karns. Kenney also produced daytime dramas, beginning with the fifteen-minute Modern Romances and continuing as a producer on the long-running soaps The Doctors, Days of Our Lives, The Young and the Restless, and General Hospital. He directed All in the Family during the show's fifth season, and also directed the pilot episode of The Jeffersons.
Below are some selections from his 2008 Archive interview:
On early television technology at Dumont:
Dr. DuMont invented a camera where the focus was in the handle, and that was an innovation, which of course became standard later today with a Zoomar. There were no Zoomars. You had lenses - one, three, five, eight inch lens, and they had a turret, and the cameraman would change the turret for the lens - eight being the tightest, five, and two being a wide-angle lens, and three. But the focus being in the handle was terrific because he could control the camera and run focus at the same time, which was really an innovation.
On Carroll O'Connor's brief absence from All in the Family:
There were eight electricians at CBS that went on strike, and Carroll, being the man he was, decided to go out in sympathy. He decided he wasn't gonna do the show while they were on strike. The writers wrote the first couple or three shows, and Norman was furious. Carroll's agent and the network and everybody told him, "You're ridiculous. Do the show. We'll settle the problem with the strike and the union, but it's not your problem." Oh, no; he was gonna go on strike. We did three shows, and Norman was furious. What a lot of people don't know to this day was on the third show, Edith gets a telephone call and Archie tells her -- this is the way it happened -- that he had been at a union meeting in upper Buffalo, and the plane got brought down in a snowstorm. He was fine and he was on his way home. That same phone call, if Carroll had refused to come back -- Edith would've gotten a call that the plane crashed and Archie had been killed, and that series was gonna go on without him. Carroll was smart enough to realize Norman wasn't kidding, and Norman, let's face it, Norman had three or four other shows on the air - Maude, What's Happening? - so although the show was the key mark to Norman's dynasty, the writers had already written stories around his [Archie's] funeral. He came back.
On the role of a director in live television:
On working with actors:
I've said to young actors, "You cannot count on any kind of a situation when you do an audition. You never know what's gonna be happening. Your audition is a performance in itself, but it's not necessarily the performance you'll give in the end."
On his proudest achievement and legacy:
Watch H. Wesley Kenney's Archive interview here and read his obituary in Variety.