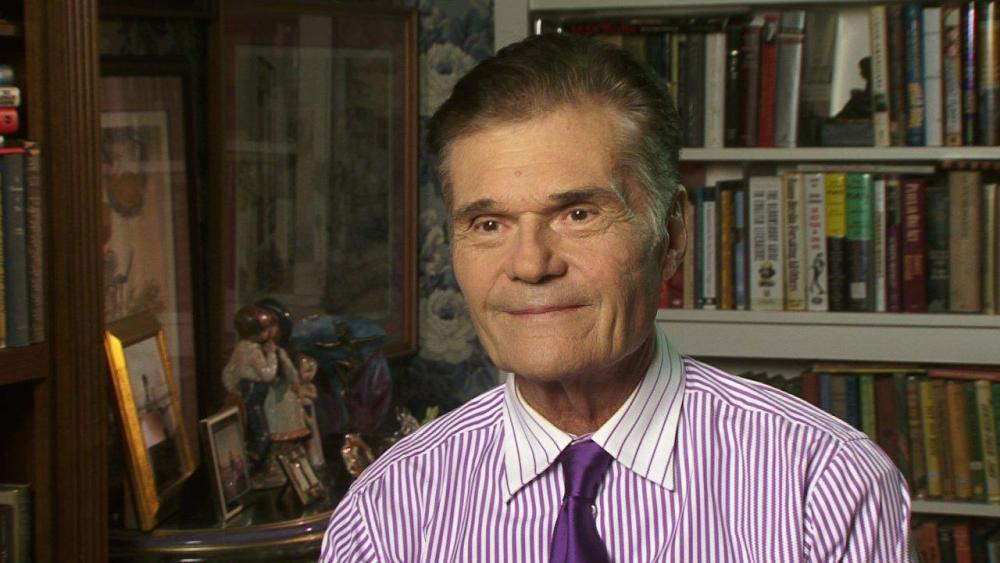 We're sad to hear that actor Fred Willard passed away of natural causes on Friday, May 15th at the age of 86. Willard made several early appearances on television in sketches on The Ed Sullivan Show and The Steve Allen Show. He was part of the comedy troupe Ace Trucking Company, which led to regular appearances on The Tom Jones Show (in England) and The Tonight Show Starring Johnny Carson. Willard portrayed "Jerry Hubbard" on the television talk-show parody Fernwood 2-Night with Martin Mull, and reunited with Mull for a groundbreaking storyline on Roseanne which led to one of television's first gay weddings. Throughout his career he made several guest appearances on sitcoms The Bob Newhart Show, Mad About You, Everybody Loves Raymond, and Modern Family. He's also well-known for his roles in several of Christopher Guest's mockumentary films (This is Spinal Tap, Best in Show), and was the only human actor among a band of puppets in the series D.C. Follies.
Below are some selections from his 2012 interview:
On his Fernwood 2-Night character "Jerry Hubbard":
On being on Roseanne:
On Best in Show:
On advice to aspiring actors:
Watch Fred Willard's full interview and read his obituary in The Hollywood Reporter.