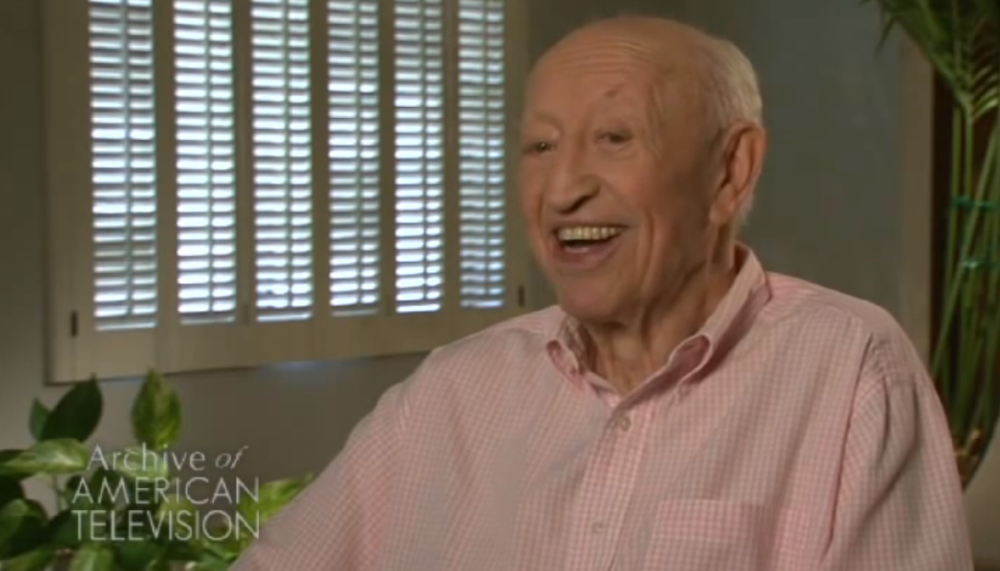 We're sad to hear that writer/producer Ben Starr passed away on Sunday, January 19, 2014 from congestive heart failure at his home in Los Angeles, California. He was 92. Starr wrote that brilliant episode of The Brady Bunch in which "Peter Brady" states in his best Bogart impression what the gang will eat for dinner that evening: "pork chops and applesauce." Starr also came up with "Arnold Jackson's" familiar catchphrase, "Whatchu talkin' 'bout, Willis?" on Diff'rent Strokes (the line was written "What are you talking about, Willis?" and Gary Coleman's delivery secured that the phrase would return again and again throughout the series). Starr wrote for Mister Ed, Climax!, and All in the Family, and co-created both The Facts of Life and Silver Spoons. And prior to his television career, Starr worked in radio, writing for stars Al Jolson, Dean Martin and Jerry Lewis.
Starr shared his behind-the-scenes stories of classic TV shows with us in his 2009 Archive interview. Take a look at some selections:
On writing the "The Personality Kid" episode of The Brady Bunch:
On the development of Diff'rent Strokes and the phrase "Whatchu talkin' 'bout, Willis?":
On spinning off The Facts of Life from Diff'rent Strokes:
On his love of writing:
On how he'd like to be remembered:
Watch Ben Starr's full Archive interview here and read his obituary in the Los Angeles Times.