Remembering Arthur Gardner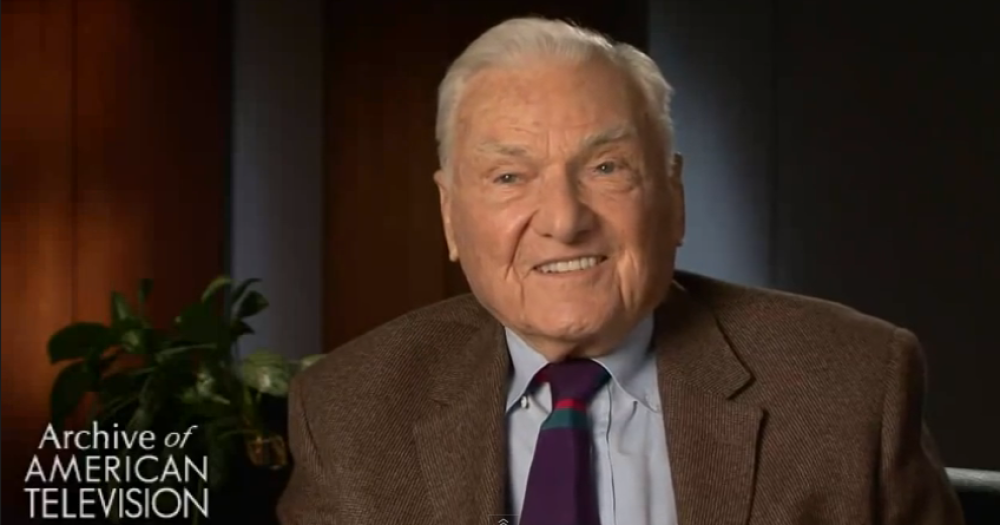 We're sad to hear that producer Arthur Gardner passed away yesterday, December 19, 2014, at the age of 104. Gardner got his start in the entertainment industry working as an extra at Universal, landing a role in the acclaimed film "All Quiet On the Western Front." He worked at the Hal Roach Studio with the first Motion Picture Unit during World War II and later formed Levy-Gardner-Laven Productions with two friends he met through the Motion Picture Unit. He produced many classic TV series in the 1950s and 1960s, including The Rifleman, The Detectives, and The Big Valley. He also worked on films with both John Wayne and Elvis Presley.
Below are some selections from his 2009 Archive interview:
On appearing in the film "All Quiet On The Western Front":
"All Quiet on the Western Front" was a fantastic experience for me. The director, Lewis Milestone, was a sympathetic, but aggressive person. I remember the dialogue director was a man named George Cukor who later became a director. It was a marvelous experience.
On his producing partners, Jules Levy and Arnold Laven:
On creating the premise for The Rifleman:
At that time Westerns were very, very popular, and we were working at Four Star [Revue]. I'm not sure whether the idea was ours, Jules Levy's and Arnold's, and myself, or whether Dick Powell, when we were working at Four Star, asked us to come up with some ideas for a series. But we came up with the idea for a Western and the idea of a man with a rifle came to us.
On working with John Wayne:
We shared offices with the Wayne Company and his son, Michael Wayne, ran the company. It was like another partner, you know, it was like Levy-Gardner-Laven-Wayne. But Duke was a great, great guy to get along with.
On the key to a successful production:
The principes behind it. I've been in this business my entire life… met many, many personalities and people. It's reflected, not only in how they look, but how they conduct themselves in business. And we, Jules, Arnold and I, always had a working relationship with everybody who worked with us. Nothing imperial about it. We would always work hand in hand with everybody.
On advice to an aspiring producer:
Be honest. Work hard, and be artistic.
Watch Arthur Gardner's full Archive interview and read his obituary in The Los Angeles Times.