Remembering Anthony Bourdain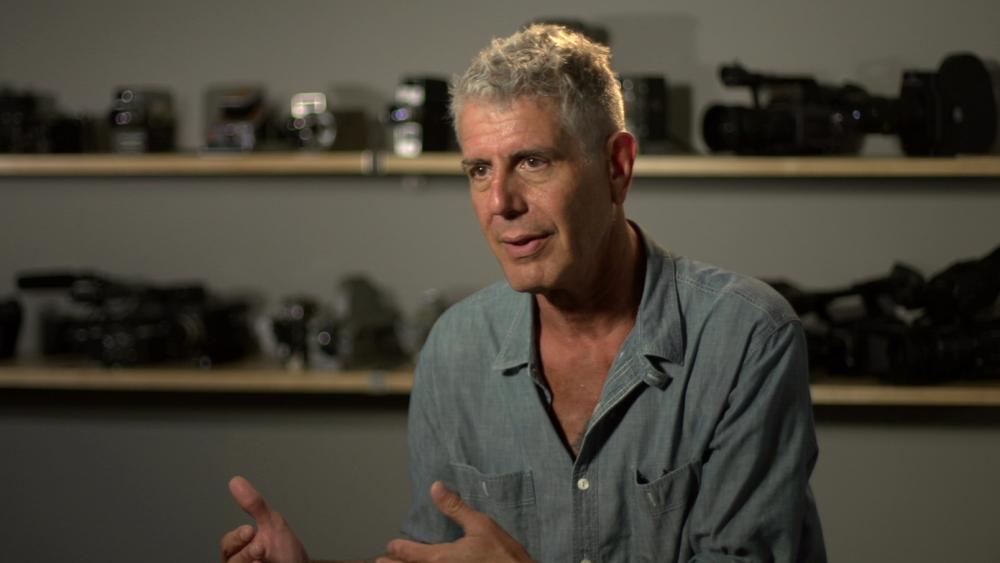 We are deeply saddened to hear that writer, chef, and television host Anthony Bourdain has died at age 61.
Bourdain rose to fame with the publication of his book Kitchen Confidential which became a bestseller, then moved to television with A Cook's Tour, based on his book of the same name. He followed the series with the critically-acclaimed travel show No Reservations and his current show on CNN, Parts Unknown, which both blended a well-researched history of a locale with an appreciation of its cuisine.
We met up with Bourdain in his offices at Zero Point Zero productions in New York City in 2015. He was open, affable, and honest about his colorful past and "bad-boy" chef image. He talked to us in detail about being caught up in Beirut in July, 2006, when missiles struck the airport and his crew was trapped in the city for nine days. When asked about traveling to poorer countries to film a show about food where many of the locals couldn't afford to eat, he told us a story about trying to help feed the small children who were gathering around his crew, and how that backfired unexpectedly. He believed food was absolutely political. Bourdain maintained creative control over all his shows and was incredibly hands-on from the research to the editing. He told us his greatest professional achievement was the dramatic writing he did on David Simon's Treme, and how he would have loved to do more writing.
Below are some selections from his conversation with Interviews director Jenni Matz:
On the Beirut episode of No Reservations and how it changed his attitude about the world:
On when storytellers become part of the news:
On writing for Treme:
On what he learned from filming a food show in a country where locals are starving:
Watch Anthony Bourdain's full interview and read his obituary from CNN.