Norman Lear Live: The Bunkers and the Jeffersons Revisited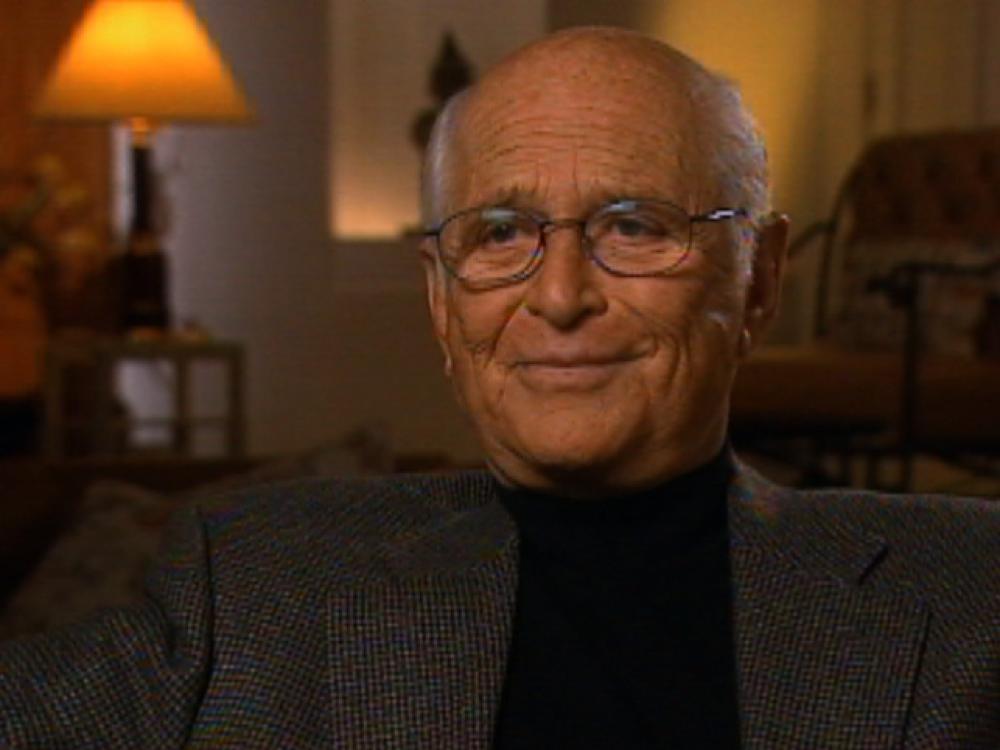 Sadness fell over many households in March when Netflix canceled the reboot of One Day at a Time after three seasons. The show was just hitting its stride, and was an excellent representation of a Latinx, non-traditional family with humor and heart. At age 96, executive producer and original series developer Norman Lear was still warming up the studio audience before each taping. It's not all bad news, though. There still may be hope for the show, and fans of Lear were heartened by the announcement of a unique tribute to his work planned by ABC.
On Wednesday, May 22, ABC will present Live in Front of a Studio Audience: Norman Lear's All in the Family and The Jeffersons. Participants will be recreating episodes of both Emmy Award-winning series, live, hosted by Lear and Jimmy Kimmel and directed by sitcom legend James Burrows. Woody Harrelson and Marisa Tomei will be playing Archie and Edith Bunker, Jamie Foxx and Wanda Sykes will be George and Louise Jefferson, and Justina Machado will be the Jeffersons' maid, Florence.
It's good to see television honoring its own, and Norman Lear's shows are an excellent choice to be celebrated. After learning his trade as a writer on '50's shows like The Colgate Comedy Hour hosted by Dean Martin and Jerry Lewis, The Martha Raye Show, and The George Gobel Show, Lear went on the change the face of television. Shows like All in the Family, The Jeffersons, Maude, Good Times, and Sanford and Son held a mirror up to America in a way other shows had never done before. Up till the premiere of All in the Family in 1971, television had mostly given us a sanitized vision of American life. Lear showed us more of our faults, foibles, and prejudices. For his boldness alone, he deserves to be honored. I think younger people watching All in the Family today might be surprised at how familiar some of the political and social arguments sound. We've been here before.
With hundreds of hours of television under his belt, James Burrows is a perfect choice to direct, though in the '70s he mostly worked for MTM Productions and Garry Marshall. Shows like Mary Tyler Moore and The Bob Newhart Show had a very different directing style than the Lear shows. That these episodes are being broadcast live also presents a challenge for Burrows, as his most notable experience directing live television has been a couple of special episodes of Will & Grace. He could always confab with Lear, who worked the first eight years of his career in live television.
The actors will likely face the biggest challenges. While all of the characters are iconic, Harrelson and Tomei have their work cut out for them. Carroll O'Connor and Jean Stapleton (the original Archie and Edith) are two of the finest actors to ever appear on television. Their characterizations are indelible. Archie and Edith would be difficult for any actor to play without resorting to imitation. That said, three-time Academy Award nominee/Emmy winner Woody Harrelson, and Oscar winner Marisa Tomei are outstanding choices to put their own stamp on the characters.
Oscar winner Jamie Foxx and Emmy winner Wanda Sykes may have more room to have fun with George and Louise Jefferson, especially since The Jeffersons tended to be lighter and less serious than All in the Family.
I hope the ultimate effect of this broadcast will be to encourage millennials and Gen Zers to seek out the original episodes of these and other classic shows. Like Broadway revivals of Tennessee Williams and Eugene O'Neill, it's good to watch the classics to know where we've been, and maybe they can even provide some guidance on where to go from here.
- John Dalton