Leslie Uggams: Breaking Barriers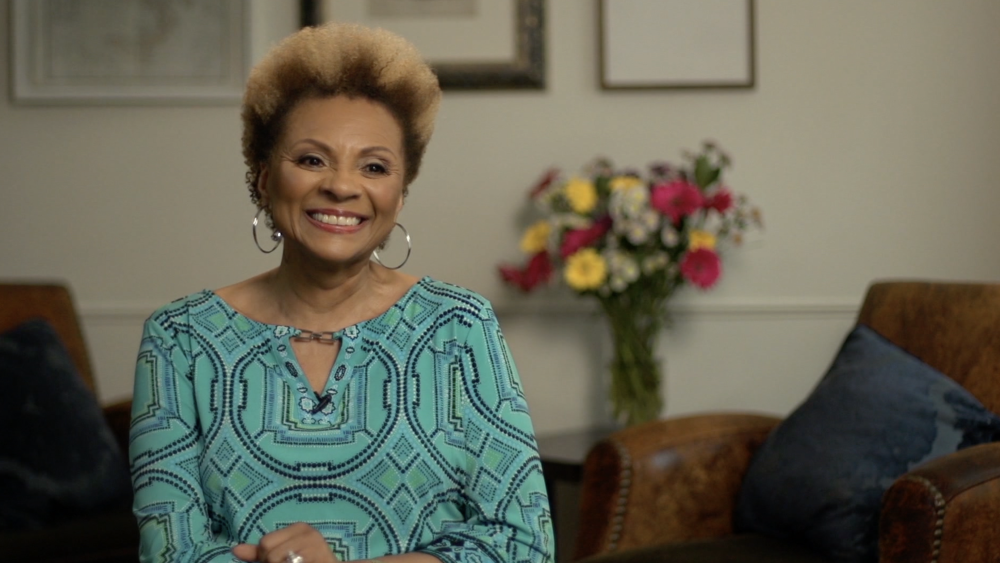 Whenever one of us is on, "Oh my God, quick turn on the television." With me being on [Sing Along with] Mitch every day, it gave my people a chance to see somebody that looked like them. Because back then there weren't even commercials that you could see us in.
She was one of the first African-American women to be a regular on a hit music show (the aforementioned Sing Along with Mitch.) She was THE first African-American woman to host her own network variety show. And she was one of the stars of Roots, the groundbreaking 1977 miniseries based on Alex Haley's book of the same title. She's Leslie Uggams: actress, singer, host, and pioneer.
Leslie started her television career early, appearing on Beulah in 1950 as the lead character's niece. Two years later, in 1952, Leslie began her winning streak on the talent show TV Teen Club, consistently singing her way into the top spot. But weeks of placing first soon ended with sabotage:
Before I was on, there had been another African-American boy tap dancing who had won the contest. So the sponsors decided that they did not want to give a car to another African-American kid. It was me and a trumpet player and the trumpet player won, but I watched from the stage - they had the [applause] meters where they put the hands up and they had tied the clock when it was my turn so the clock couldn't move.
(Image of applause meter from J. Fred MacDonald's "AV Highlights Leslie Uggams" from Blacks and White TV.)
In 1961, Leslie became a regular on the popular music program Sing Along with Mitch. She stayed with the show for three years, much to the chagrin of certain sponsors and network executives - controversy Leslie was unaware of at the time:
I didn't know until years later that the sponsors and the network were trying to get rid of me, because the show wasn't being shown in the South. They had blacked it out, no pun intended. Naturally, they wanted it to be a nationwide show, so they would come to him [Mitch] every week with a different scenario, "Well, maybe if you put her in her own thing and then we could do like they did with Lena in the movies." They would cut her out in the South, and then mix it. And Mitch said, "No." Then they would come up with, "Well okay, so do the sing along but do you have to touch her?" Because we did some great numbers together. And he said, "We're a family." They kept saying this and finally he said, "If there's no me [Leslie], there's no show."
In 1969, Leslie hosted a variety series bearing her name, The Leslie Uggams Show. The program lasted only ten episodes. Why just ten? According to Leslie, The Smothers Brothers Comedy Hour played a role in her show's short-lived run:
Then in 1977, Leslie starred in the ABC miniseries Roots, delivering a powerful performance as the only daughter of Kunta Kinte. It was love at first script for Leslie Uggams and Kizzy Reynolds:
In her Archive interview Leslie also tells us about her many stage performances (she sang at the Apollo when she was little and won a Tony Award in 1968 for her role in "Hallelujah, Baby!"), discusses her run as co-host of the game show Fantasy, and talks of her appearances on the hit show Empire. Prepare yourself for an in-depth conversation with a woman who paved the way for those who came after, gave us some of television's most memorable moments (the Roots wagon scene AND Kizzy and Missy Anne's late-in-life reunion!), and has one of the most beautiful voices in the business. She can croon like no other, and history's proven that she's done a whole lot more than just sing with that voice.
Watch Leslie Uggams' full Archive interview.