"Ladies and Gentlemen ... The Beatles!"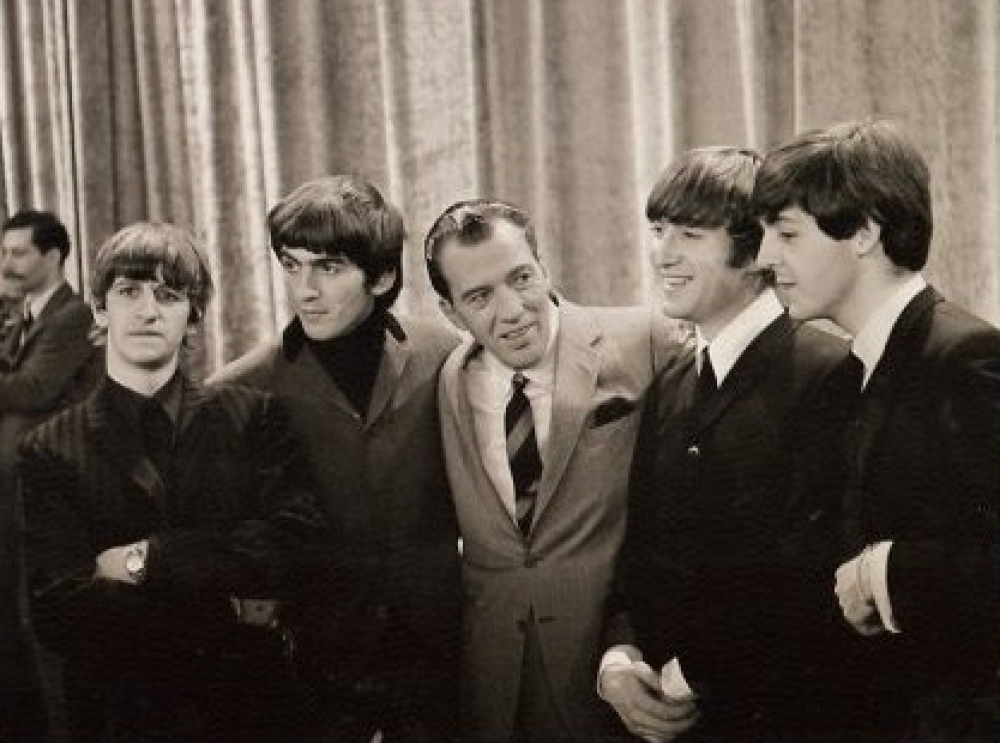 The February 9, 1964 audience of The Ed Sullivan Show got the treat of a lifetime. On the stage that night, John, Paul, George and Ringo performed for the first time ever on live, American television. You've seen the footage - the matching dark suits, the screaming teenage fans, the coordinated bows at the end of each song ... It's still mesmerizing 50 years later:
Several of our interviewees were present at the legendary performance. Director John Moffitt was the Assistant Director on The Ed Sullivan Show at the time:
And Talent Coordinator Vince Calandra booked the Fab Four on the show:
Gotta love those lads from Liverpool! Read more about The Beatles' performance on our Ed Sullivan Show page.