Guest Post: Pop Culture Passionistas Share Their Highlights from the 68th Emmys Red Carpet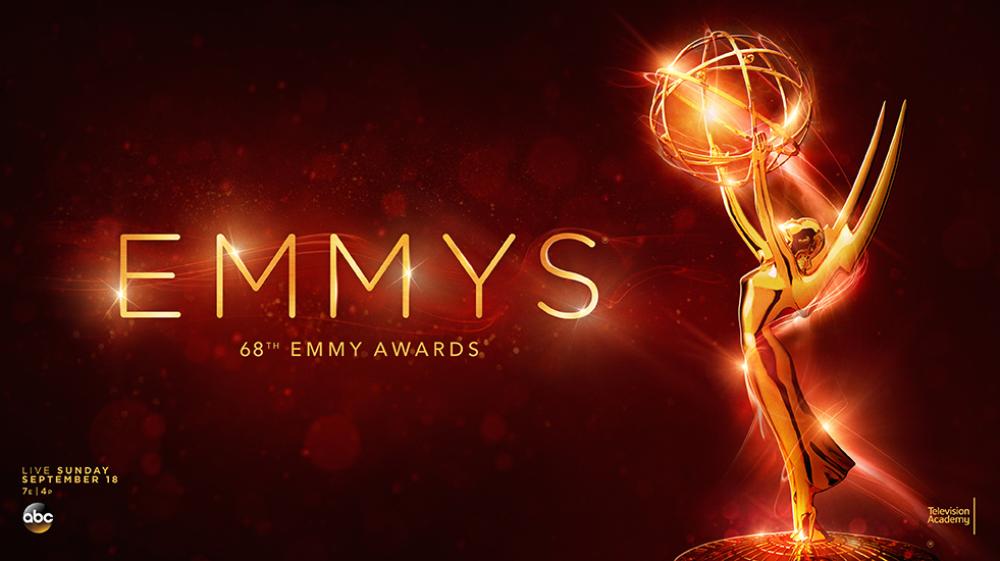 Our good friends the Pop Culture Passionistas helped us cover the red carpet and press room at the Emmys this year! Here's their behind-the-scenes scoop on the 68th Creative Arts and Primetime Emmys - enjoy!
We are pleased to say that for the seventh straight year the Television Academy Foundation's Archive of American Television asked us to help them cover the Emmys on the red carpet and in the pressroom. And we must say, it never gets old. As two sisters who spent our youth inches away from the TV, watching every show we could cram in between school and homework, seeing so many of our childhood idols (and some new favorites) is a thrill that we never tire of. How did we get so lucky?
We spent two full days at the event — Saturday, September 10, for the Creative Arts Emmys, and Sunday, September 18, for the Primetime Emmys. We interviewed a star-studded stream of talent on the red carpet, snapped more photos than we thought possible, talked to winners in the pressroom and even shared a few intimate celebrity moments at the Governor's Balls.
We couldn't possibly cover it all in one blog post but here are our personal highlights.
Charo, Triumph the Insult Comic Dog, Gary Johnson and Mr. Belding
It was like the Red Sea parting as bejeweled and bow tied television stars made way for one of the '70s most iconic performers — Charo. We couldn't believe our eyes. The Cuchi Cuchi Girl was standing before us in all her glory. But why? We quickly found out that she was arm candy for Triumph the Insult Comic Dog. Why they were being chaperoned by Libertarian presidential candidate Gary Johnson and Mr. Belding from Saved by the Bell, we may never know. But this we truly believe — if Gary Johnson had Charo on his ticket he would have rated high enough in the polls to qualify for the debate. Here's a clip of Triumph's date, Charo, reflecting on her career in show business.
William H. Macy
If you've ever wondered how great an actor William H. Macy is, all you have to do is meet him. Many TV fans know him only as the despicable low-life Frank Gallagher on Shameless. In the role, he plays a self-centered drunk who is constantly disappointing everyone around him. But after spending a few minutes chatting with Macy on the red carpet it becomes abundantly clear that he's nothing like his TV persona. This is a man who's thoughtful, amiable and appreciative of the people in his life. No wonder that despite all the bad Frank does, Bill is able to make him likable. Here's Macy trying to sum up what makes Frank so appealing despite his flaws.
Bryan Cranston
A few years ago at the Primetime Emmys, we had a crushing brush with Bryan Cranston where he skipped over us in favor of another interviewer on the press line. So when we noticed him walking the carpet this year, we saw our opportunity for redemption. But as he passed by our spot and our chance grew dimmer, we knew we had to grab the bull by the horns. Adrienne and Jenna, our red carpet counterparts from the Archive, flagged him down and pointed us out. As we cried his name and held out our hands, we caught his gaze and reeled him in. He extended his arms and stretched to reach us. He dramatically made his way through the crowd to grasp our hands and said, "We made it. Now we've shared something." We got in one quick question about playing a fictional versus a nonfictional character in reference to his Emmy-nominated turn as LBJ in All the Way, before he was whisked away. We shared something. Indeed.