Garry Marshall: An Appreciation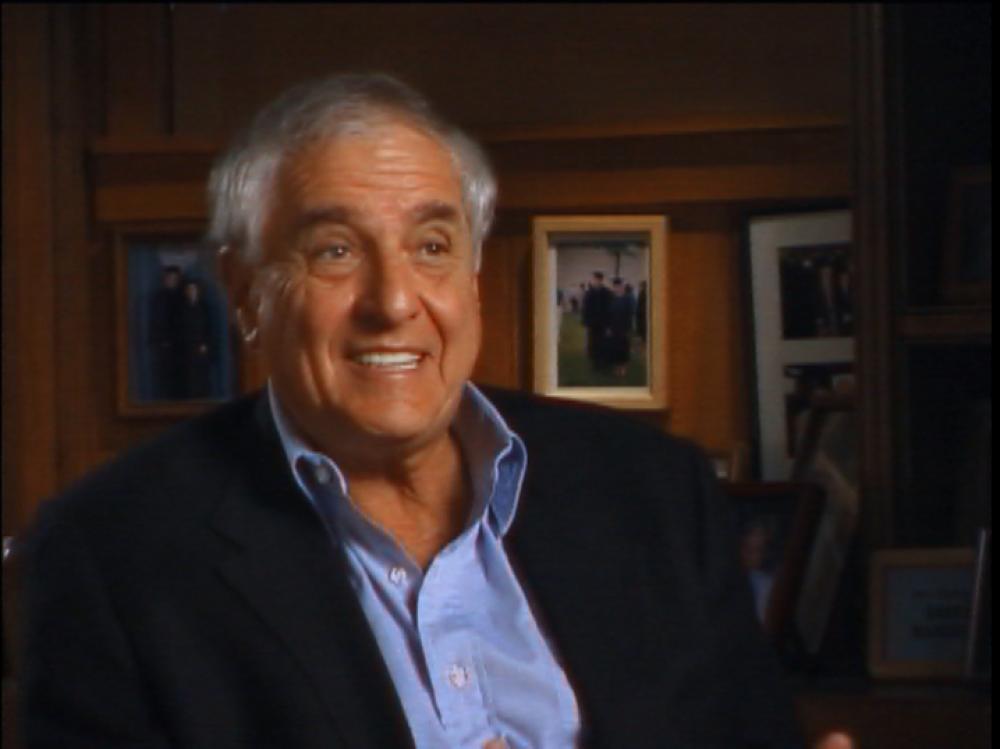 In the 1970s, three men dominated the network television landscape. They were a holy trinity of comedic programming. Norman Lear, James L. Brooks, and Garry Marshall. We sadly lost Garry on July 19th.
It is remarkable to look back at the top ten regularly scheduled programs of the 1975-76 season and see that Lear, Brooks, and Marshall were responsible for creating eight of them. They each had several other shows in the top thirty, and their influence can be found in dozens of other shows on the air that year.
While Brooks and Lear were big on tackling social issues on their shows, Marshall always focused mostly on making us laugh. The Odd Couple never had the social relevancy of Mary Tyler Moore or All in the Family, but the laughs per minute ratio was always just as high.
Much of Garry's genius was in casting. How could he match Walter Matthau and Jack Lemmon from the movie version of "The Odd Couple"? He did. He found the perfect Felix and Oscar to come into our homes week after week in Jack Klugman and Tony Randall. If you've ever seen Henry Winkler speak in an interview, you'll see that it isn't immediately apparent that he could play a misunderstood hoodlum in 1950's Milwaukee. Garry Marshall saw it and helped create the most iconic television character in history with Arthur "Fonize" Fonzarelli on Happy Days.
For Garry, as far as his shows were concerned, laughs and ratings were of utmost importance. I can remember a story where early in the run of Laverne & Shirley, Cindy Williams was discontent with some of the scripts. The show had hit the ground running at number one, and was only growing in popularity. Williams met with Marshall and spelled out for him all of the issues she'd been having, including the fact that she'd left a promising feature film career to do a sitcom. When she was done, Marshall paused, looked her in the eye and said "Cindy, TAKE THE MONEY!" He never had trouble with her again.
As a kid, I loved trying to figure out the "Garry Marshall-verse." The Odd Couple had no continuity. Over the course of the series, the tale about how Felix and Oscar first met changed from week to week. One week they'd known each other in childhood, the next week they'd met on a jury, or in the army. Richie Cunningham first encountered Mork from Ork on Happy Days in a dream he had. Mork was such a hit that the story was retrofitted- he suddenly became real for his own series, Mork & Mindy. On the show Blansky's Beauties, Marshall had several characters cross over from Happy Days to make guest appearances to boost ratings. The only problem was that Happy Days took place in 1962, and Blansky's took place in 1978. And there were several actors from Happy Days (Scott Baio, Lynda Goodfriend) playing different characters. But that was ok. Garry's shows made us laugh so much that we forgave Time Travelin' Pinky Tuscadero.
Of course, Garry went on to have an amazing feature film career as a director. But my favorites of all of his work were his acting roles. He was perfect as the micro-managing network president Stan Lansing on Murphy Brown. And sublime as the incredulous casino owner in Albert Brooks' feature "Lost in America." Garry had a beautiful sense of Borscht Belt comedic timing, and could turn a phrase better than anyone.
Garry Marshall was one of the last of a dying breed: the network television maverick, creating hits, spinning off shows, and creating national catchphrases and cultural icons on a regular basis. We will not see his like again. Rest in Peace, Garry Marshall. Ya done good!
- by John Dalton