From the Collection: February 2020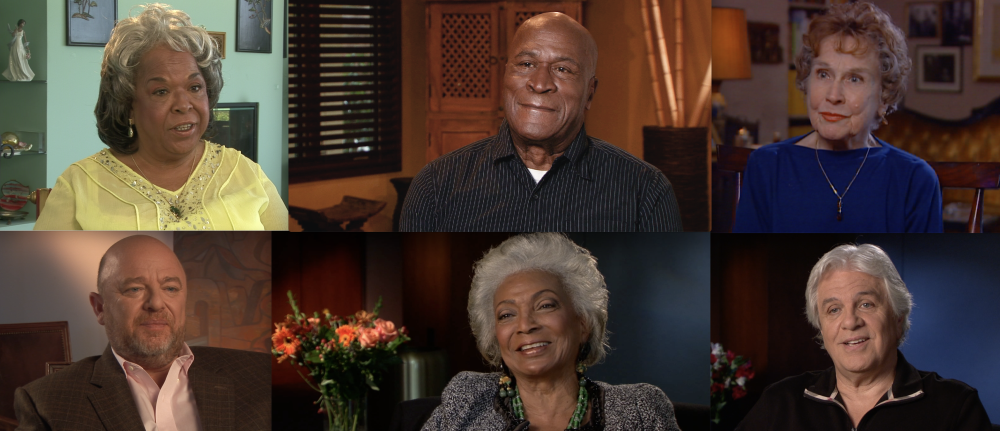 February is Black History Month! We're celebrating with stories from John Amos, Della Reese, Al Roker, and more with our Google Arts & Culture exhibit: African American Achievement in Front of and Behind the Camera.
The Super Bowl is February 2nd! Camera operator Hector Ramirez describes the experience of shooting the Super Bowl halftime show:
"It's 7 minutes, maybe 11 minutes of intense work that happens so fast. You blink your eyes and it's over. And the logistics to that, as far as cameras are concerned and everything, it's quite, quite extraordinary."
The Oscars are on February 9th this year! In 1952, Kim Hunter won the Academy Award for Best Supporting Actress, though she wasn't present for the ceremony and chose to listen to it on the radio in her New York apartment. Bette Davis accepted the award on her behalf:
Finally, since February 14 is Valentine's Day, why not take a look at our interview with Dean Valentine, an executive who worked on shows from Home Improvement to Ellen. He also holds a special place in our hearts here at The Interviews because he was the person who came up with the idea of collecting and recording the first-hand accounts of television legends, and brought that idea to the Television Academy back in the mid-90s, leading the creation of the Archive of American Television - now The Interviews!
- Jenna Hymes