Feel Good Friday: George Burns' Final Tribute to Gracie Allen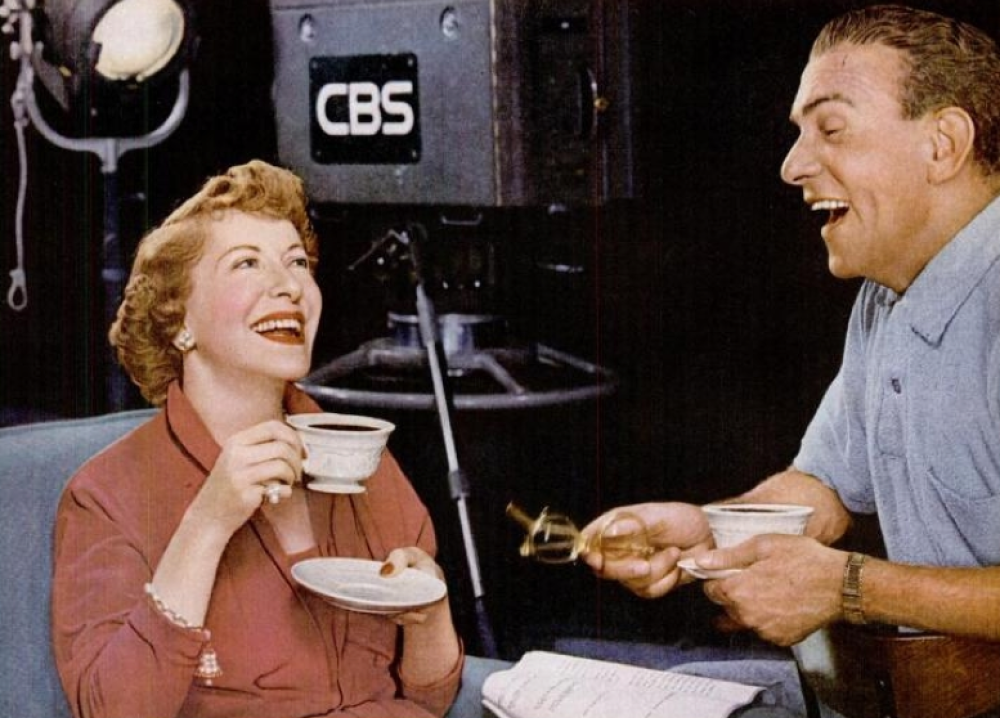 They were a hit on Vaudeville, radio, television, and film. Husband and wife team George Burns and Gracie Allen were two of comedy's finest. They were some of the earliest stars to come to television, way back in 1950 with The George Burns and Gracie Allen Show, and their straight man/ditzy gal routine won them several generations worth of fans. We didn't get a chance to interview the pair for the Archive - Allen passed away in 1964, Burns in 1996 - but we did interview Burns' manager, Irving Fein, who had all sorts of Burns and Allen stories to share with us (lots of Jack Benny stories, too - he was also Benny's manager and a producer on The Jack Benny Program.) So with love in the air this Valentine's Day, here's a touching tale Fein told us about George Burns' final goodnight to Gracie:
Allen and Burns forever.
- Adrienne Faillace