By Ken Levine and David Isaacs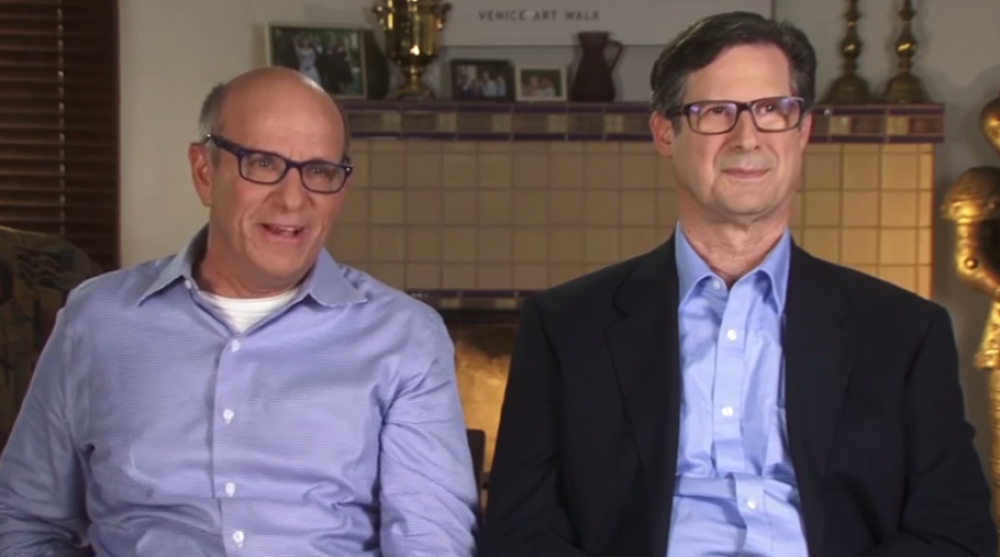 M*A*S*H, Cheers, The Simpsons, Frasier. Sounds like part of a top ten list of the greatest television comedies of all time. And it may be, but astoundingly, it's also just a partial list of the writing credits for Ken Levine and David Isaacs. In a joint venture with The Archive of American Television and The Writers Guild Foundation, they discussed all of the above shows, and much more.
Levine and Isaacs met while in the Army. They began collaborating on spec scripts for various shows, and got a stroke of luck due to a chance meeting on a golf course, which led to selling their first script for The Jeffersons. Shortly after, they joined the writing staff of M*A*S*H, eventually becoming head writers.
The highlight of their stint on M*A*S*H was writing the groundbreaking episode, "Point of View", in which the entire episode is seen though the eyes of a wounded soldier. They received their very first Emmy nomination for that episode.
After a short stint on After MASH, Levine and Isaacs, along with Glen and Les Charles and James Burrows, were part of the team that developed Cheers in 1982. When the show began, the focus was scattered on the various characters in the bar, until Burrows advised, "Sam and Diane are your money." From then on, each script, even if Sam and Diane weren't the focus, somehow moved their relationship along. Additionally, in the below clip, Levine and Isaacs talk about Shelley Long's invaluable and sometimes overlooked contributions to the show.
In 1983, Levine and Isaacs received their first Emmy Award as part of the creative team for Cheers - a much-needed boost that helped keep the show on the air after one season of dismal ratings.
Having written both After MASH and the ill-fated Cheers spin-off The Tortellis, one can imagine that Levine and Isaacs may have had some trepidation about Frasier. Such was not the case. They knew they had a great lead in Kelsey Grammer, and a wonderful supporting cast. They wrote on and off for the show, and specialized in writing episodes where other members of the Cheers cast returned.
There is much more to be seen in Ken Levine and David Isaacs' Archive/Writers Guild Foundation interviews: their stint at The Simpsons, Levine's solo work as a director and play-by-play baseball announcer, and Isaacs' work as a consultant on Mad Men and as a teacher at USC. Two remarkable careers, both together and separately. This one is a "must view" for any aspiring comedy writer or any fan of television comedy.
Watch Ken Levine and David Isaacs' full Archive/Writers Guild interviews.
- by John Dalton