Arthur Penn— "Live" TV Director who later directed "Bonnie and Clyde"— Has Died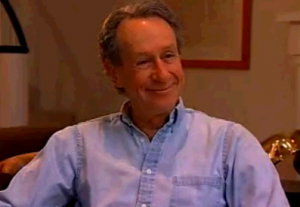 Arthur Penn, who began his career as a director during the Golden Age of TV, has died at the age of 88.  In television in the 1950s, he worked on the now-classic anthology series Philco-Goodyear Playhouse, Producers' Showcase, and Playhouse 90.  He returned to television in recent years as an executive producer of Law & Order (2000-2001).  Starting in the late '50s, he directed many acclaimed feature films including The Left-Handed Gun,  Bonnie & Clyde, Alice's Restaurant, and Little Big Man.  He directed both the television (Playhouse 90, 1957) and film (1962) versions of William Gibson's The Miracle Worker.
Interview description:
Arthur Penn was interviewed for two-and-a-half hours in New York, NY.  Penn gave a fascinating perspective on directing for television during the "live" era in the 1950s, where he worked on such shows as Producers' Showcase, Philco Television Playhouse, and Playhouse 90.  Penn gave intimate insights to legendary producer Fred Coe, and related how his television experience prepared him for his motion picture career.  The interview was conducted by Henry Colman on October 21, 1998.