Alan Zweibel, From A to Z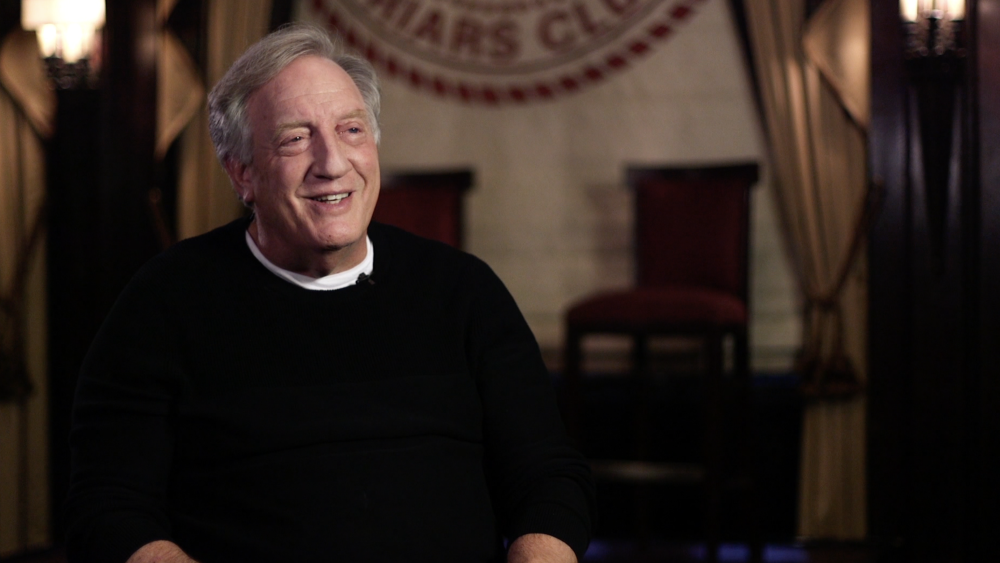 Alan Zweibel is a legend. I knew his name before I was in Junior High. As one of that elite group of writers who was there at the beginning of Saturday Night Live in 1975, Alan's legacy would have been assured if he had never done anything else after. But of course, he did a lot more after those fabled first 5 years of SNL. Alan co-created the groundbreaking Showtime series It's Garry Shandling's Show with the show's titular star. The show broke new ground for original series programming on cable when it was the wild west. It also broke all conventions of the form, it broke the 4th wall and it just broke me up. And if those credits weren't enough, Alan's writing with Billy Crystal on Billy's autobiographical one man show 700 Sundays made several things very clear to me. Alan Zweibel was prolific; he could write for and with the most talented people in the world; and I needed to know this man.
Alan and I first met about a dozen years ago. I tenaciously courted him to come aboard several projects that I was producing, but he was always too busy. Nevertheless, I liked him immediately. Alan has the rare ability to be sweet and self-effacing while telling stories that all belong in history books or collections of great humor writing… or both. Year after year I persisted, more determined than ever to contrive ways to find myself in his company. It wasn't quite stalking, but it was close.
Finally, about 3-4 years ago, the stars aligned and Alan and I developed a show together. The process was joyful and we flew out to LA to pitch it. I wish I could say that we sold it… but we didn't. (He wrote a wonderful script and it's still available.) But along the way, our relationship deepened and I've gotten to hear so many of Alan's amazing tales of his life and his career. He's even become a frequent guest speaker for the classes I teach at New York University's Tisch School of the Arts. So when I prevailed upon Alan to allow me to interview him for the Television Academy's oral history program and the Writers Guild Foundation, I was fully prepared to guide him through that expansive conversation.
Our interview took place in the Milton Berle room of the New York Friar's Club. It was sort of kismet as the very first interview I conducted for the Television Academy was with Berle in 1996. It also just felt right as Alan shared his origin story about how he got his start writing jokes for Catskills comedians while working his day job in a delicatessen. From there, Alan spun his story in greater detail than I had ever heard, illuminating both his process as a writer as well as his professional and personal relationships with an all-star cast of characters. Naturally, we spent quite a bit of time talking about his deep and lasting bond with Gilda Radner and how he came to write his bestselling book "Bunny Bunny" to help process his grief after her loss. More than once, Alan's recollections of his dear friend during our intimate conversation moved me to tears.
One of the great gifts of this life I have chosen working in television is that sometimes I get to meet my heroes. And then there is the occasional rare and wonderful instance when one of my heroes becomes my friend. Alan Zweibel remains one of my heroes and I am proud to be able to call him my friend. I am thrilled that his journey in his words is now forever preserved in his Television Academy/WGF interview.
- Dan Pasternack