Remembering Sumner Redstone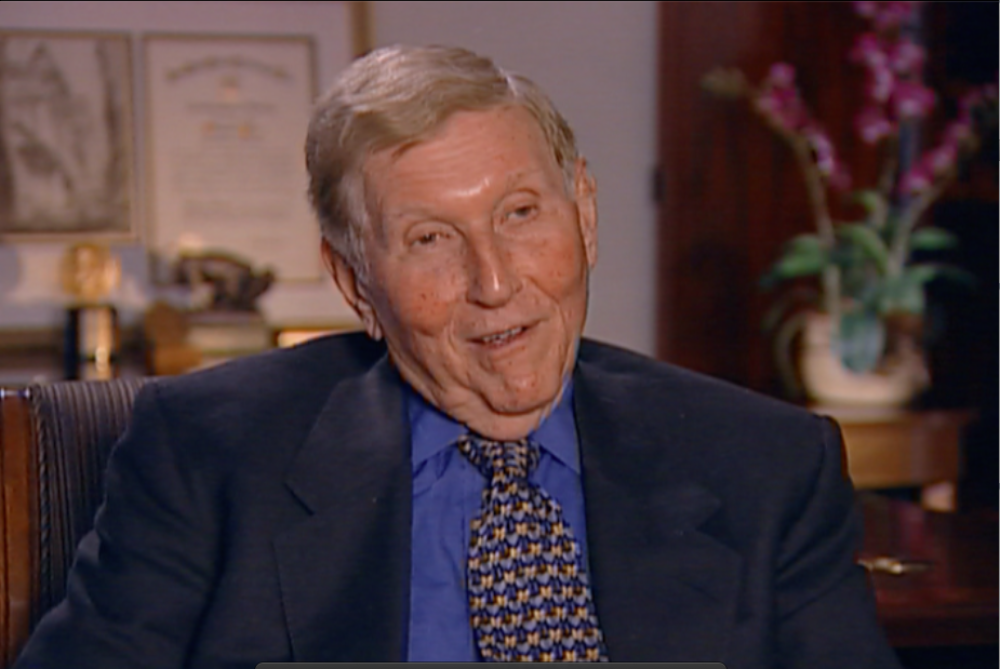 We're sad to learn that executive Sumner Redstone has passed away at the age of 97. Redstone began his career in entertainment working for his father's drive-in movie chain, which he expanded by purchasing Viacom in 1987. He went on to build a media empire, which included acquiring Paramount, Blockbuster, and CBS.
Below are some selections from his 2000 interview:
On acquiring CBS:
On acquiring Viacom:
On his philosophy for success:
Watch Sumner Redstone's full interview and read his obituary in The New York Times.