Remembering Russell Johnson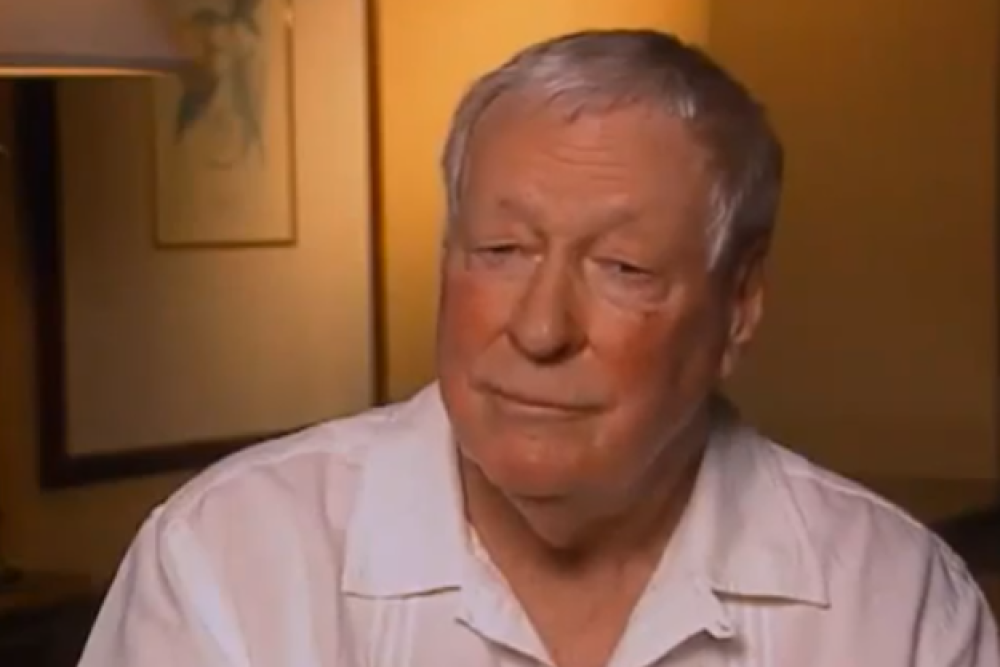 We're sad to hear of the passing of actor Russell Johnson, who died this morning of kidney failure at his home in Washington state. Johnson was 89. He was best known for playing "The Professor" on Gilligan's Island, the genius who could somehow create impressive machinery from nothing but coconuts and twine. Johnson trained at the Actors Lab in Hollywood and guest-starred on many a series (You Are There, The Twilight Zone, and The Outer Limits) before his Gilligan's Island success. He also starred as a series regular on the 1959-60 western Black Saddle.
Below are some excerpts from his 2004 Archive Interview:
On appearing on The Twilight Zone:
On being part of "the rest" on Gilligan's Island:
On the cast of Gilligan's Island:
On advice for aspiring actors:
Watch Russsell Johnson's full Archive interview here and read his obituary in The Wrap.