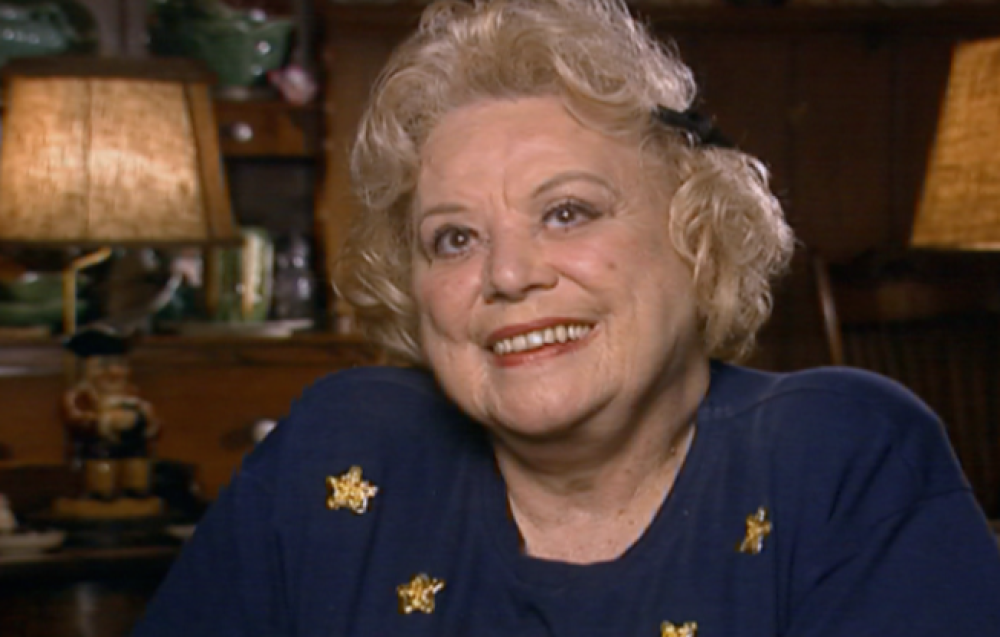 We're sad to learn that Rose Marie passed away on Thursday, December 28 at the age of 94. She began her career as a child star known as "Baby Rose Marie," appearing on radio and in movies. As an adult, she began working in television, appearing on Milton Berle's Texaco Star Theatre and The Colgate Comedy Hour, and as a regular on My Sister Eileen. She is perhaps best remembered for her role as "Sally Rogers" on The Dick Van Dyke Show, but she was also a frequent panelist on The Hollywood Squares, a regular on The Doris Day Show, and she continued make appearances on television throughout the 1980s, 1990s, and 2000s.
Below are some excerpts from her 1999 interview:
On being a child star:
On being cast on The Dick Van Dyke Show:
On her philosophy of comedy:
Watch Rose Marie's full interview and read her obituary in The New York Times.