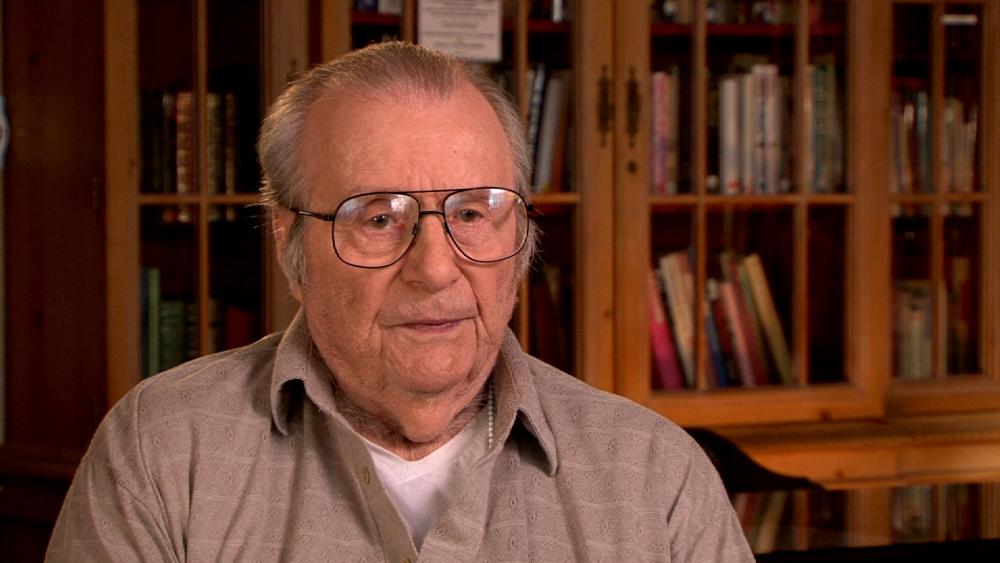 We're sad to learn that writer Austin "Rocky" Kalish has passed away at the age of 95. Kalish grew up in the Bronx and began writing while serving in World War II. His first professional writing jobs were in radio, including writing for Rowan & Martin with his wife/writing partner Irma. The pair went on to write for early television shows including The Colgate Comedy Hour. They co-wrote the pilot for Gilligan's Island with Elroy Schwartz, and wrote on many other series of the 1960s and 1970s including I Dream of Jeannie, F-Troop, Good Times, and Family Affair. The duo also wrote groundbreaking episodes of Norman Lear series including the All in the Family episode "Edith's Christmas Story," which tackled a breast cancer scare and the Maude episode "Maude's Dilemma," which dealt with the subject of abortion. They continued writing for a variety of series through the 1980s.
Below are some selections from Rocky and Irma's joint 2012 interview:
On the All in the Family episode "Edith's Christmas Story":
On their legacy in television:
Watch Rocky Kalish's full Archive interview and read his obituary in The Hollywood Reporter.