Remembering Joseph A. Wapner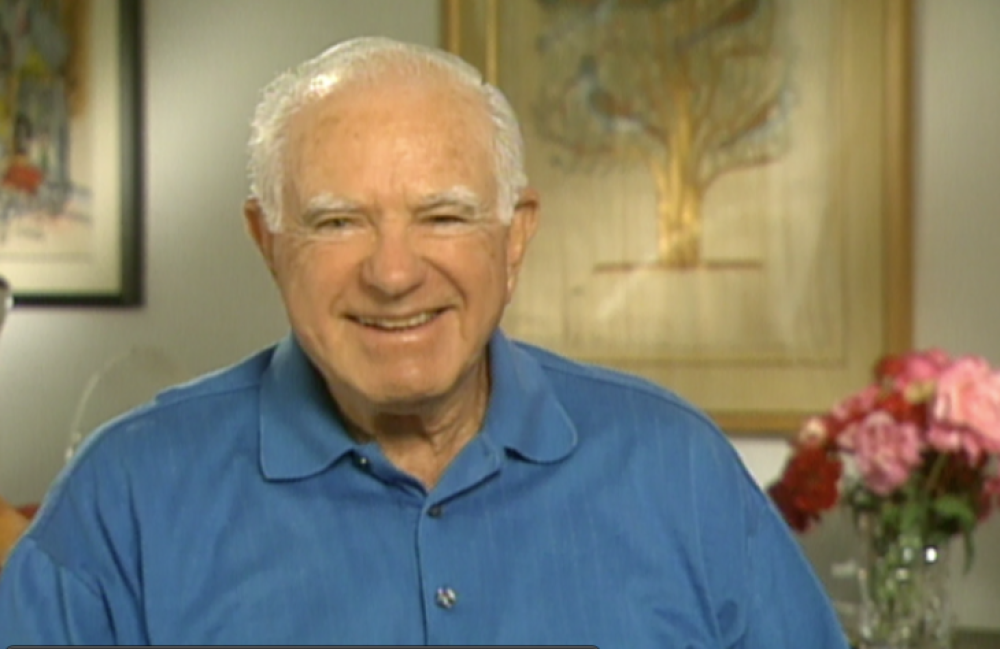 We're sad to learn that Judge Joseph A. Wapner passed away on Sunday, February 26, 2017 at the age of 97. Wapner attended USC Law School and is best known as the presiding judge on the landmark syndicated series The People's Court, a post he held for twelve years. He also served as a lawyer and a judge for the Los Angeles Municipal and Superior Court. After The People's Court ended, Wapner also presided over another courtroom series, Animal Court, (for the Animal Planet cable network), and made other television appearances,(including a memorable case he judged between David Letterman and Johnny Carson on The Tonight Show Starring Johnny Carson).
Below are some excerpts from his 2005 Archive interview:
On the origins of The People's Court:
On his proudest achievement:
On how he'd like to be remembered:
Watch Joseph A. Wapner's full Archive interview and read his obituary in The New York Times.