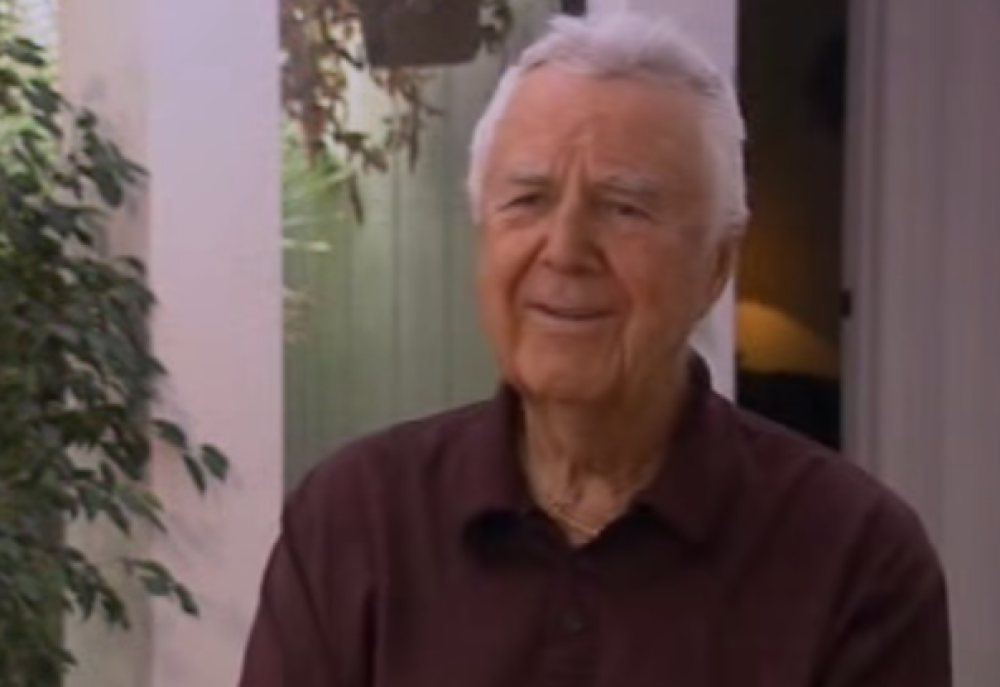 We're sad to hear that long-time NBC announcer Don Pardo passed away tonight, Monday, August 18, 2014, at the age of 96. Pardo began working at NBC back in 1944 as a radio announcer, transitioning to the new medium of television in 1946. He announced for the original The Price Is Right, Choose Up Sides (a children's show on which he appeared on-camera as "Mr. Mischief"), and the original Jeopardy! (which launched the pop culture catchphrase: "Don Pardo, tell her what she's won!"). As a staff announcer, Pardo also broke the news of President Kennedy's assassination to the NBC audience in 1963. But Pardo is most closely associated with Saturday Night Live, where he served as announcer for nearly the entire run of the show since its inception in 1975 (he was absent for the '81-'82 season). In 2010 he became the first announcer ever to be inducted into the Television Academy Hall of Fame.
Below are some selections from his 2006 Archive interview:
On working for NBC radio in New York:
On announcing for Jeopardy!:
On getting hired on Saturday Night Live:
On flubbing his first SNL cold open:
Watch Don Pardo's full Archive interiview and read his obituary in The Hollywood Reporter.