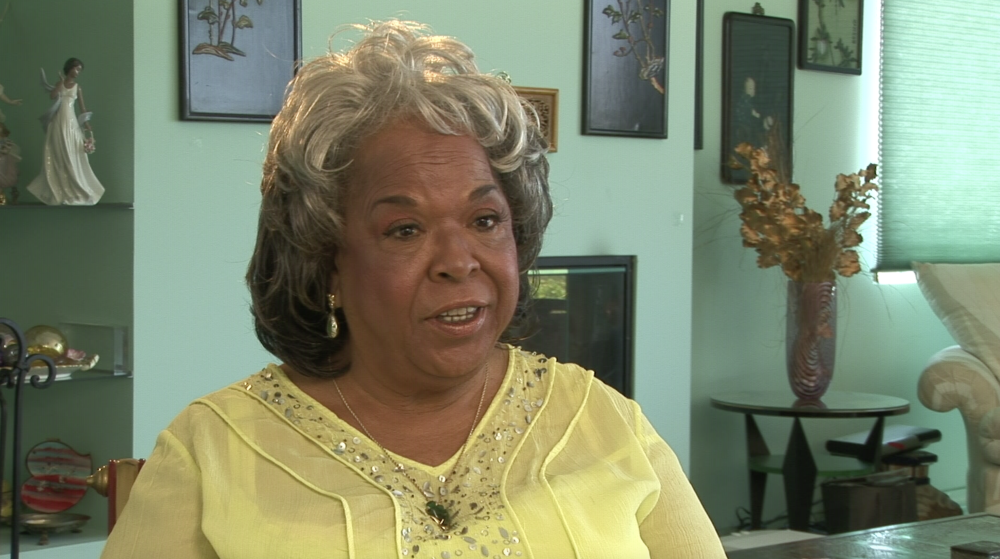 We're sad to learn that performer Della Reese has passed away at the age of 86. Reese began her career at 13, touring with gospel legend Mahalia Jackson. She went on to appear on The Ed Sullivan Show 17 times, as well as on The Merv Griffin Show and The Mike Douglas Show. She also had her own talk/variety series, The Della Reese Show, and appeared on sitcoms including Chico and the Man and Welcome Back, Kotter. In later years, she was perhaps best known for her starring role on Touched by an Angel.
Below are some selections from her 2008 interview:
On singing with Mahalia Jackson at age 13:
On The Della Reese Show:
On audience reaction to Touched by an Angel:
Watch Della Reese's full interview and read her obituary in The New York Times.