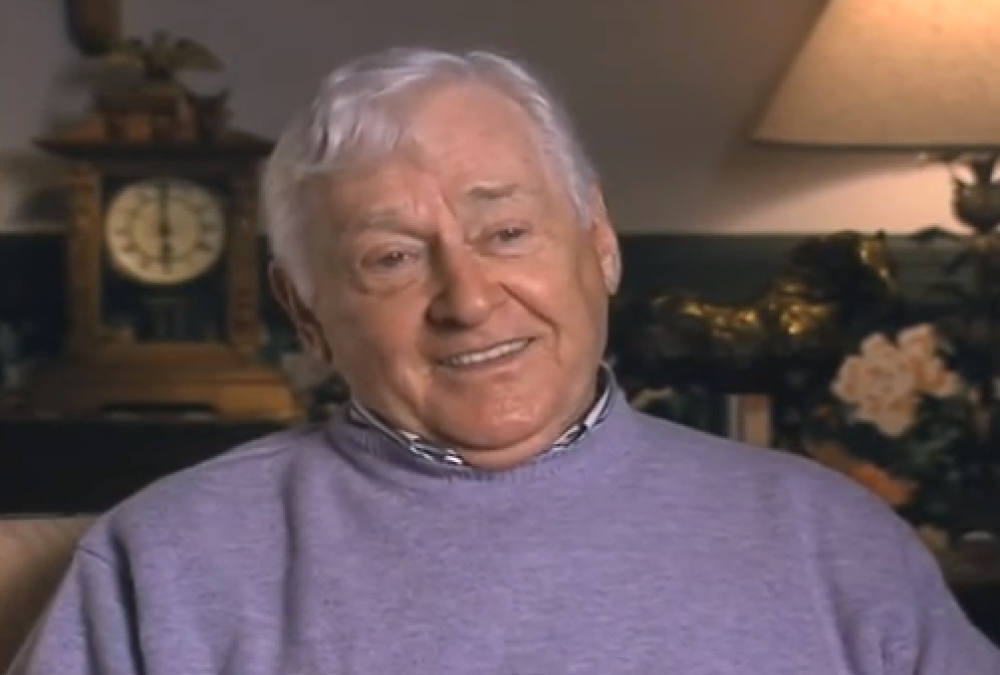 We're sad to learn that actor Alan Young has passed away at the age of 96. Young was born in England to a Scottish family and grew up in Canada. He got his start in show business as a teenager on the radio and went on to his own radio show, The Alan Young Show, which later transitioned to television. Young is perhaps best remembered for his role as Wilbur Post on Mister Ed. Also a voice actor, he was featured on animated shows including DuckTales and The Smurfs.
Below are some selections from his 2001 interview:
On how Mister Ed really talked:
On Mister Ed's voice:
Watch Alan Young's full Archive interview and read his obituary in The Hollywood Reporter.