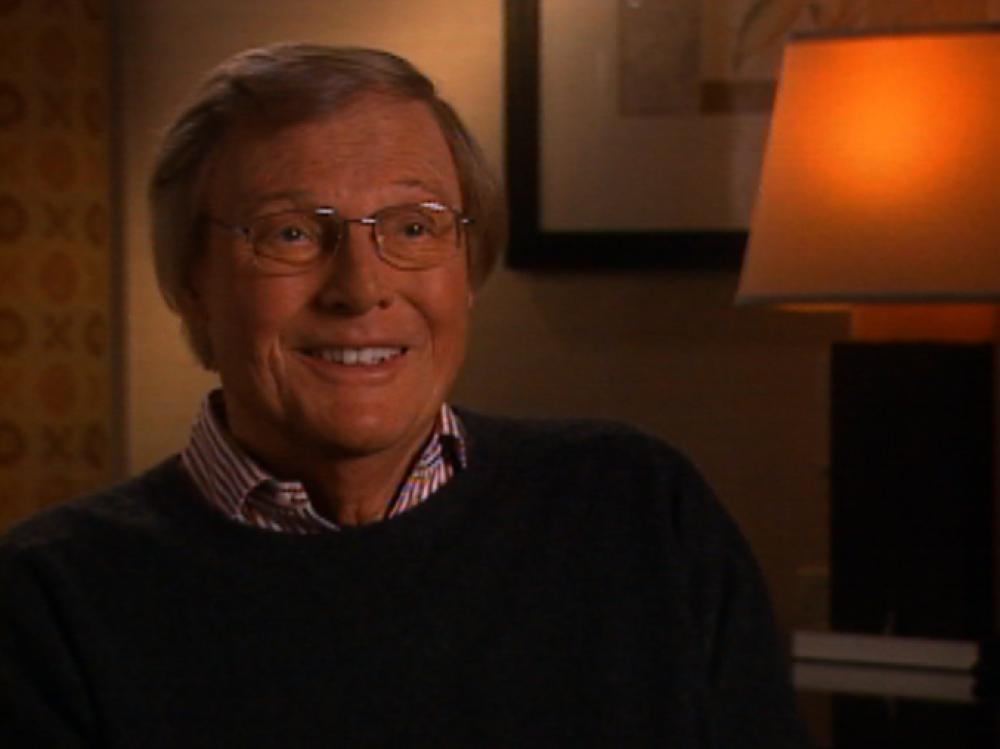 We're sad to learn that actor Adam West passed away on June 9, 2017 of leukemia. West was under contract with Warner Bros. early in his career and appeared on many episodes of the studio's TV westerns. He's best known for playing "Batman" in the classic 1960s series of the same title. On Batman he worked with co-star Burt Ward and many Hollywood luminaries who guest starred as villains, including: Frank Gorshin, Burgess Meredith, Cesar Romero, Otto Preminger, Liberace, and Milton Berle. Later in his career he enjoyed various voiceover roles on animated series, including on The Family Guy, where he played an exaggerated version of himself, "Mayor Adam West."
Below are some excerpts from his 2006 Archive interview:
On how he was cast as "Batman":
On the tone of Batman:
On being typecast after Batman:
Watch Adam West's full Archive interview and read his obituary in The Hollywood Reporter.