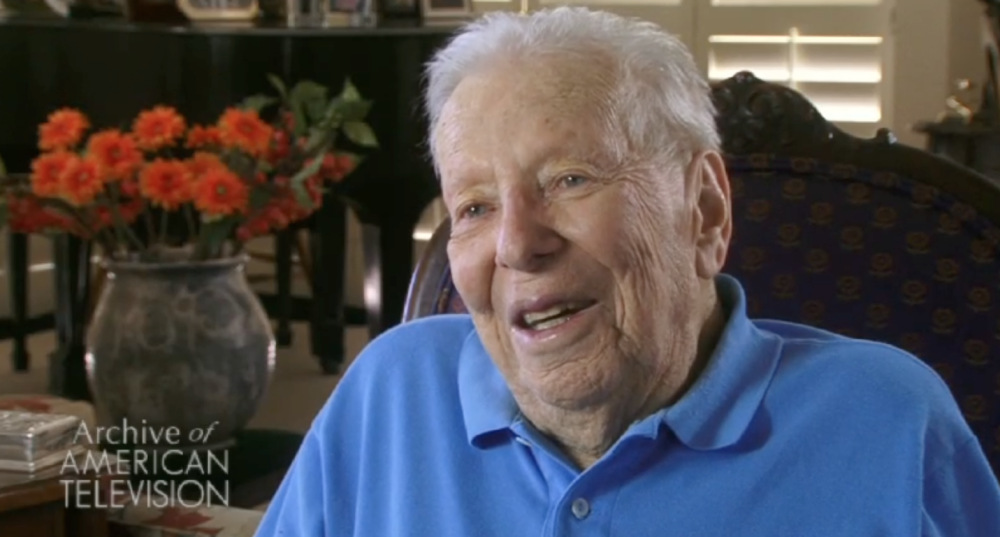 More sad news today: Production Executive Abby Singer passed away from cancer this morning at the Motion Picture & Television Country House in Woodland Hills, CA. He was 96 years old. Singer started his career as an Assistant Director in feature films and television shows, including The Adventures of Rin Tin Tin, Ford Television Theater, and The Virginian. He soon advanced to Production Manager and for years worked at MTM Productions, overseeing hit shows The Mary Tyler Moore Show, Rhoda, The Bob Newhart Show, Hill Street Blues, and St. Elsewhere. Singer will forever be remembered in the production world as the namesake of the "Abby Singer shot," which refers to the penultimate shot of the day. Always looking for ways to keep a show efficient and cost-effective, Singer had the crew start to pack up for the next location on the second to last shot, which now bears his name, allowing for quicker transitions.
Below are some selections from Singer's 2012 Archive interview:
On being Production Manager on The Mary Tyler Moore Show:
On the "Abby Singer shot:"
On the role of a Production Manager:
On advice to aspiring professionals:
Watch Singer's full Archive interview and read his obituary in Deadline.