Mary, Rhoda, and Phyllis: TV's First Realistic Female Friends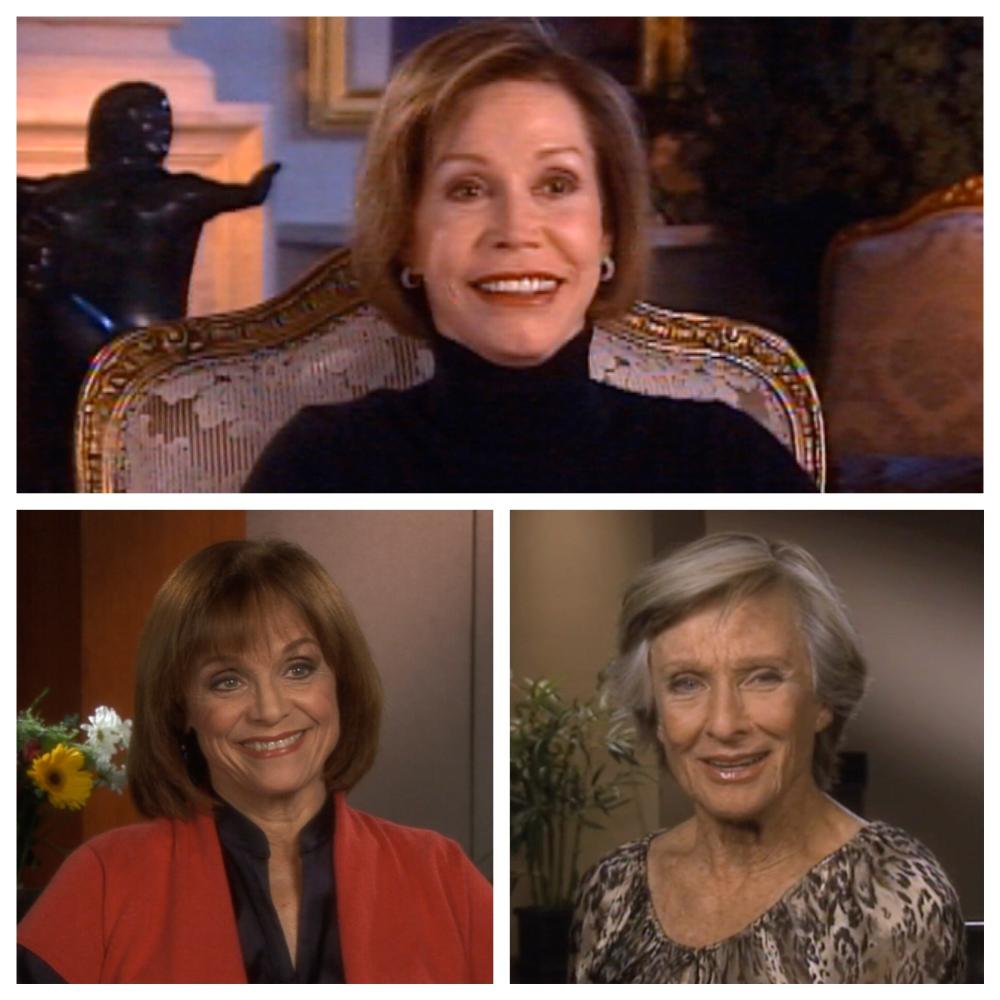 Hearing the news of Mary Tyler Moore's passing in January really stung. Her contributions to the art forms of television and comedy are incalculable. The characters from The Mary Tyler Moore Show (and The Dick Van Dyke Show, for that matter) are as familiar as family. Mary Richards and her friends and co-workers were three-dimensional and fallible, perhaps more so than any television characters that had come before. Co-creator James L. Brooks' more realistic style on The Mary Tyler Moore Show would help bring about a revolution in television writing in the '70s.
My first exposure to The Mary Tyler Moore Show came when it ran in syndication on New York station WNBC at 4:00pm each weekday. At some point, it was moved to a 2am timeslot, where they would run four back-to-back episodes each morning. This went on for several years, until it suddenly stopped. Author Fran Lebowitz was incensed at the cancellation, and I was glad to hear her complain about it one evening on Late Night with David Letterman. She later stated:
I happened to be in the forefront of the fight to keep
The Mary Tyler Moore Show
reruns on the air in New York. One night when
Mary

Tyler Moore
was supposed to come on,
The Toni Tennille Show
appeared in her time slot. I called up NBC and asked them what happened. They said they didn't know. The next day a friend of mine from the New York Post called the vice president of NBC and said they had taken it off the air because they didn't think anybody was watching it. We managed to get it back on in two days.
I completely understand Lebowitz's passion and activism here. At the cold, dark hour of 2am in New York City, those reruns allowed her to visit with friends for two hours. There's a warm comfort in watching The Mary Tyler Moore Show that you get from no other series, due to the outstanding writing and to the cast.
There was a lot of talk in January about the legacy of The Mary Tyler Moore Show. Much of it rightly focused on the show helping to shape modern feminism with its portrayal of a happily unmarried career woman in her thirties. For me, the other important legacy is the show's portrayal of friendship. Female relationships like the ones between Mary, Rhoda (Valerie Harper) and Phyllis (Cloris Leachman) hadn't been seen on television before. These three women had a supportive and complex closeness. They fought sometimes (particularly Rhoda and Phyllis), but it only served to strengthen their bonds, and to make it all the more believable to viewers. No matter what, in the end, you knew they were always there for each other.
In the episode "Some of My Best Friends are Rhoda," Mary can't see her new friend Joanne's (Mary Frann) efforts to shut Rhoda out. Both Rhoda and the viewing audience feel frustration at Mary's obliviousness. Rhoda makes her anger at being sidelined known, and storms out of Mary's apartment. When Mary realizes that Joanne is a bigot who has an issue with Rhoda's Jewishness, Mary angrily ends her association with Joanne on the spot.
The exquisitely written and performed resolution happens in the tag. After telling Joanne to get lost, Mary sheepishly goes upstairs to invite Rhoda to a movie. Rhoda accepts, and doesn't ask for an explanation of Mary's previous distant behavior toward her, because sometimes you just give friends an unspoken pass when they've transgressed. Nor does Mary tell Rhoda about what went down with Joanne, because she knows friendship should never be about getting points for doing the right thing. They're friends again, but it's what's not said in the scene that makes it so poignant. Lucy and Ethel were always funny, but never this deep.
Episodes like "Some of My Best Friends are Rhoda" brought out the depth and humanity of those characters. James L. Brooks and the writing staff deserve much of the credit, but I don't think the show could have worked as well as it did without those actors. The chemistry between Mary, Phyllis, and Rhoda is unmatched. When Valerie Harper and Cloris Leachman left the show to star in their spin-offs, the producers had reason to worry. But, as it turned out, by that time in the series, Mary's co-workers at WJM had become as close to her as the two ladies had been. Ed Asner, Ted Knight, Gavin MacLeod, and late addition MVP Betty White easily picked up the slack.
There will never be another television show like The Mary Tyler Moore Show, and there will never be another television icon like Mary Tyler Moore.
- by John Dalton