He's Catching Up to the 2000 Year-Old Man: Carl Reiner Turns 96!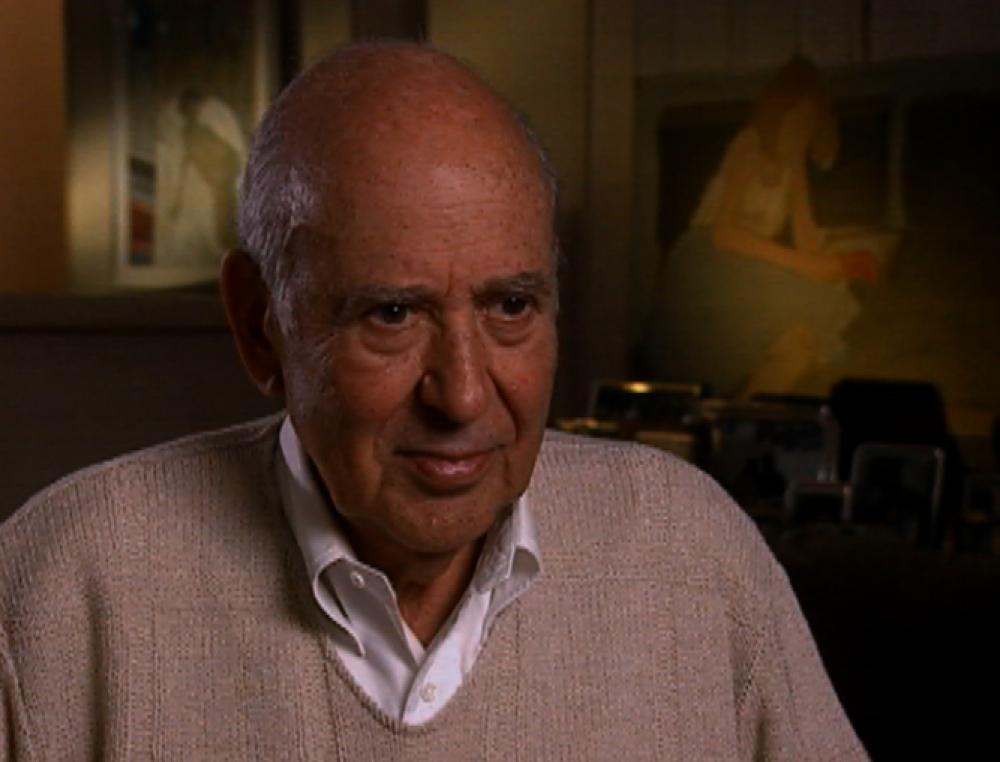 On the occasion of Carl Reiner's 96th birthday, we're re-upping our celebration of all things Reiner from his 95th birthday last year!
He's a boy from the Bronx who's had a hand in some of film and television's most memorable moments. Carl Reiner turns 95 years young today, and he's spent over 80 of those years entertaining people in one medium or another, from stage plays, to radio, to the small screen and the large.
Born Carl Reiner on March 20, 1922, Reiner caught the acting bug early in life. After performing in school plays throughout his elementary and high school years, Reiner's older brother encouraged him to take an acting class sponsored by the Public Works Administration during the Depression years. He enjoyed honing the craft and began acting in off-Broadway plays straight out of high school; performed in summer theater in Rochester, NY; toured with a Shakespeare company; and wrote and performed plays as part of the Special Services Unit during World War II.
After his discharge from the Army in 1946, Reiner performed in the famed Borscht Belt circuit, and began his career in television in 1948 with a spot on Maggi McNellis Crystal Room, and appearances on The Fashion Story and The Fifty-fourth Street Revue. Reiner continued to do stage work, when producer Max Liebman caught one of his performances and approached Reiner about joining the cast of a new sketch variety show he was putting together with Sid Caesar and Imogene Coca, Your Show of Shows. Reiner became a cast member in the 1950-51 season, memorably starring in the recurring "Professor" sketch with Caesar, and often displaying his double talk skills, mimicking foreign languages or delivering Shakespeare-esque dialogue. In his 1998 Archive Interview, Reiner discusses working with Sid Caesar and Imogene Coca:
Reiner soon began writing for Your Show of Shows, alongside writers Neil Simon, Mel Tolkin, Lucille Kallen, and Mel Brooks, and stayed on to become a part of Sid Caesar's next show, Caesar's Hour, where he won his first Emmy:
Reiner and Brooks struck up an immediate friendship, which in turn led to the creation of some fantastic comedy. The pair dreamed up the now infamous "2000 Year Old Man" (which became both a record/radio and TV hit) in Max Liebman's office in the early 1950s:
After Caesar's Hour Reiner hosted the game show Celebrity Game, and secured dramatic parts in several Golden Age dramas including Playhouse 90, and Kraft Television Theatre. He tried his hand at writing novels and penned Enter Laughing, and even took a stab at writing a television series. He wrote what he knew, and in 1958 created thirteen episodes of Head of the Family, a show about a family man who commutes into the big city to write for a television show. Reiner starred in the pilot, which failed to get picked up, until Sheldon Leonard saw it, convinced Reiner to step out of the spotlight, re-cast Dick Van Dyke in the lead and Mary Tyler Moore as his wife, and renamed the program The Dick Van Dyke Show:
The Dick Van Dyke Show enjoyed five seasons on air (1961-66), with Reiner as creator, producer, writer, and actor on the show -- on-screen he stepped out of the lead role and into that of the star's boss, "Alan Brady". Reiner's movie career revved up in the 1960's, as he starred in It's a Mad, Mad, Mad, Mad World, and The Russians Are Coming, the Russians Are Coming. He soon began directing, too - he directed the film version of Enter Laughing in 1967, and wrote the pilot for and directed several episodes of 1971's The New Dick Van Dyke Show. He directed Steve Martin in four films, including 1979's The Jerk and 1984's All of Me, and also directed 1987's Summer School.
Reiner won several Emmys for The Dick Van Dyke Show, and added another to his mantle when he revisited his Dick Van Dyke Show character, "Alan Brady", for a memorable guest appearance on a 1995 episode of Mad About You. Throughout the '90s and 2000s Reiner continued to stay active in both film and television, with roles on the 1999 series Family Law, 2002's Life With Bonnie, and as the voice of "Sarmoti" in 2004's Father of the Pride. He also starred alongside George Clooney, Brad Pitt, and Matt Damon in the 2001 hit film, Ocean's Eleven, and reprised his role of "Saul Bloom" for 2004's Ocean's Twelve and 2007's Ocean's Thirteen. He also had recurring roles on TVLand's Hot in Cleveland and FOX's The Cleveland Show.
A few additional Carl Reiner trivia tidbits: he has appeared on all major versions of The Tonight Show - with hosts Steve Allen, Jack Paar, Johnny Carson, Jay Leno, Conan O'Brien, and Jimmy Fallon; he's the father of another quite famous actor/writer/producer/director - Rob Reiner; and much like Carol Burnett, when he was starring on a variety show, he used a secret signal to communicate with family members. Son Rob shared what that signal was in his 2004 Archive Interview:
Happy 95th birthday, Carl! Here's to many, many more!
Reiner was honored by the Television Academy in October of 2011, and several of his colleagues and friends were in attendance to pay tribute to the TV legend. You can watch the webcast of "An Evening Honoring Carl Reiner" here, and check out our full Archive interview with Reiner here.
- Adrienne Faillace