Golden Girl Betty White Turns 95!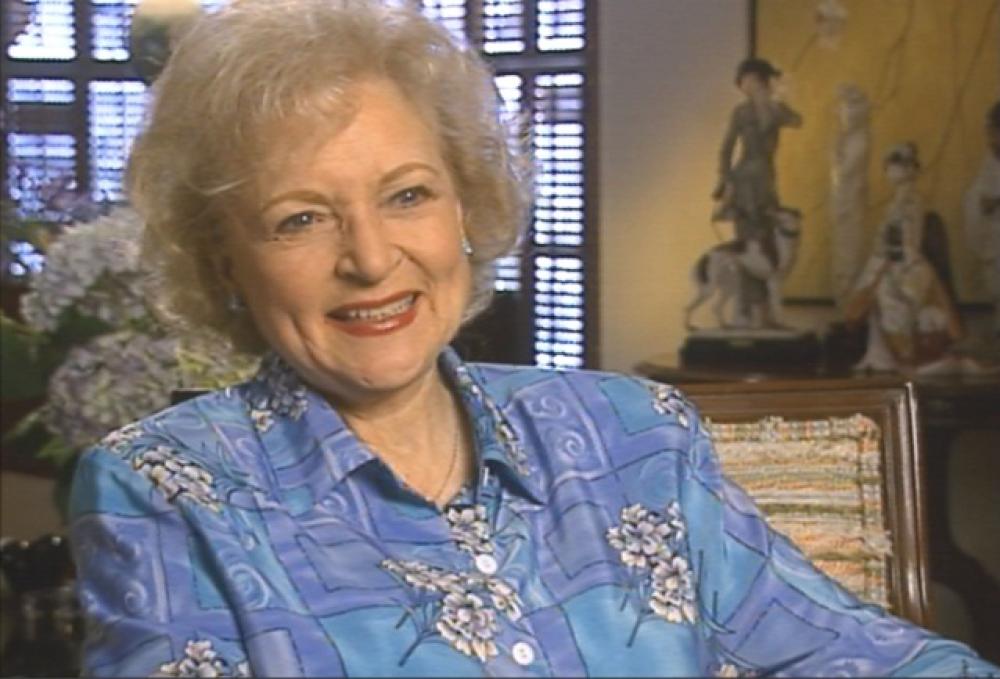 Betty White celebrates her 95th birthday today! She's been in the business for over 70 years, and we can't get enough of her!
Born January 17, 1922 in Oak Park, Illinois, White got her start in television when the medium first emerged onto the American landscape back in 1939, appearing in a closed circuit presentation of "The Merry Widow" in the Los Angeles Packard Building. A natural from the start, she loved the rush of live television, and when regular programming began she was quickly tapped to be Al Jarvis' right-hand woman on 1949's Hollywood on Television, a 5.5 hour/day broadcast for KCLA TV that was largely a televised version of Jarvis' radio program. White and Jarvis ad-libbed for over 30 hours of airtime/week:
In 1951 she starred in the first of what would be three Betty White Shows - this one a short-lived, half hour daytime program. She soon moved on to producing and starring in the 1952 sitcom Life with Elizabeth, and to hosting the second Betty White Show in 1954, a national network show for NBC that aired at noon.
From there, White hosted her first of 20 Rose Parades in 1955. She also spent 10 years hosting the Macy's Thanksgiving Day Parade with Lorne Greene.
In 1955 White began appearing on television game shows, a pastime dear to her heart. A lover of games since childhood, she enjoyed playing What's My Line?, Make the Connection, and many other Goodson/Todman games. As fate would have it, she made quite the connection when she appeared on Password and met future husband Allen Ludden, who hosted the program:
The third Betty White Show came along in 1957, a short-lived sitcom produced by and starring White, and in the 1960's White made over 70 appearances on The Tonight Show with Jack Paar - one of her favorite programs. She then got to showcase her love of animals on The Pet Set, a 1971 show in which she interviewed celebrities and their pets. She appeared on The Carol Burnett Show in the mid-1970s (which led to her later role as "Ellen Harper Jackson" on Mama's Family) and in 1973, got a call from casting director Ethel Winant to play the role of "Sue Ann Nivens," the "neighborhood nymphomaniac" on The Mary Tyler Moore Show. White won two Emmys for the role and reminisced about the show's famous series finale in her 1997 Archive interview:
The Mary Tyler Moore Show was both a critical and popular darling, and yet another hit comedy was in White's future. She was up for the role of "Blanche Devereaux" on a new series called Golden Girls, which would make its debut in 1985. White explains how director Jay Sandrich (who directed many episodes of The Mary Tyler Moore Show) was instrumental in her winning the role of "Rose Nylund" instead:
White was inducted into the Television Hall of Fame in 1995, and in recent years has continued to bring laughter to millions as an ensemble player in projects for both the big and small screen - stealing scenes from Sandra Bullock in The Proposal, starring in TV Land's Hot in Cleveland, and hosting NBC's Saturday Night Live, to name a few.
Happy birthday, Betty! Here's to many, many more!
Watch Betty White's full Archive interview here.
- by Adrienne Faillace