From the Collection: February 2019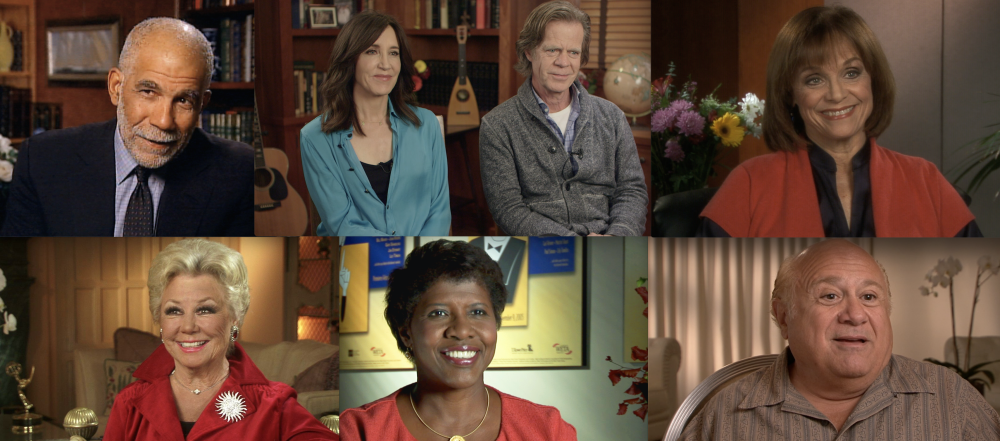 February is Black History Month, and we've partnered with Google Arts & Culture to create the exhibit Black History Month: African Americans in News & Entertainment, featuring Ed Bradley, Diahann Carroll, Gwen Ifill, and others.
February 9 marks the 55th anniversary of The Beatles first performance on The Ed Sullivan Show. Performer Mitzi Gaynor shares the story of appearing on that iconic episode:
Of course, February means Valentine's Day! Did you know there are 9 married couples who have both won Emmys over the years? We have interviews with 3 of those couples: Felicity Huffman & William H. Macy, Bonnie Bartlett & William Daniels, and Marlo Thomas & Phil Donahue):
The finale of Sex and the City aired fifteen years ago, on February 22, 2004. We have interviews with show creator Darren Star, writer/executive producer Michael Patrick King, costume designer Patricia Field, and others! Darren Star shares his thoughts on the legacy of the show:
"I think Sex and the City was significant to women because it showed them a path where they could be really independent and own their lives and own their sexuality."
10 years ago, in February of 2009, we had the honor to interview Get Smart creator Buck Henry, as well as The Mary Tyler Moore Show and Rhoda star Valerie Harper. Harper had this description of her beloved character Rhoda Morgenstern:
"Rhoda was, like most of us, a victorious loser. She thought of herself as a loser but she kept at the game, she kept in the game of life fully. She had a marvelous sense of humor - remember the greatest comedy writers in the world were writing the jokes for her. ... So Rhoda was a very funny person with a funny point of view."
Twenty years ago, in February of 1999, we had the pleasure to interview one of America's sweethearts of the 1950s, actress Gale Storm, star of the sitcom My Little Margie.
Finally, in this, the shortest of months, be sure to check out our interview with Danny DeVito, a man of small stature and huge talent!
- Jenna Hymes